the reason I'm doing this is because I found very few guides online showing how to make your own inserts. the few I did find would work, I suppose, but were just foam covered in duct tape. so now, having made my own inserts, I feel I should share the ~fruits of my labor~ and show how I did it.
SO, here is a step-by step guide, complete with pictures, on how to make fairly attractive, completely functional inserts.
the finished product, to tempt you: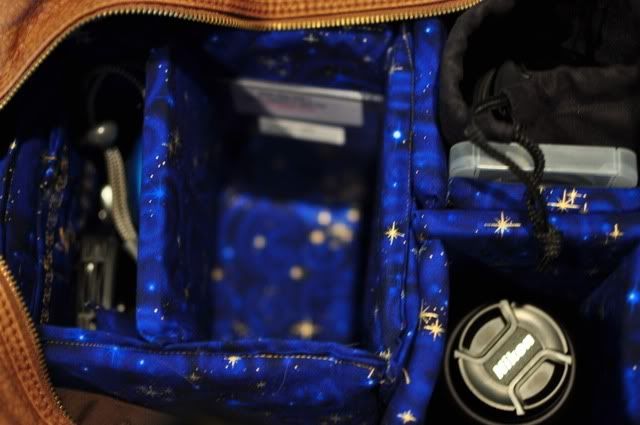 (side note: I was going to buy a more ~serious~ fabric like stripes or plaid, but couldn't find one I liked. this one reminded me of harry potter so, naturally, I had to buy it. so no mocking it.)
my total cost was about $35, so the average cost of this project will probably be between $20 and $40, depending on your materials. but for that cost, I made five, fully-padded inserts. domke inserts (which are not even padded on the bottom) run between $20 and $40
apiece
.
warning: these instructions are written as though you are a complete idiot. just in case.
( here's how you do it: )